May 8, 2016
This week's one hour radio broadcast begins as host Dale Throneberry talks with DAV followed by the riveting story of Medal of Honor recipient Clinton Romesha and the fight against the Taliban at Outpost Keating.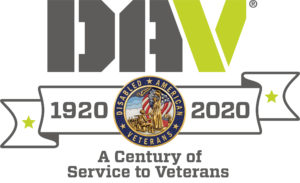 Disabled American Veterans
The need for DAV services has never been so great. The number of veterans with service-related injuries and illnesses has skyrocketed to more than 3.6 million men and women today, up from 2 million just 12 years ago. By the year 2020, the number is expected to grow to 4 million. Join our guest Garry Augustine — the Executive Director of DAV's National Service and Legislative Headquarters in Washington, D.C. who will discuss proposed changes at the VA.
"Red Platoon" Authored by Medal of Honor Recipient Clinton Romesha
In 2009, Clinton Romesha of Red Platoon and the rest of the Black Knight Troop were preparing to shut down Command Outpost (COP) Keating, the most remote and inaccessible in a string of bases built by the U.S. military in Nuristan and Kunar in the hope of preventing Taliban insurgents from moving freely back and forth between Afghanistan and Pakistan. Three years after its construction, the army was finally ready to concede what the men on the ground had known immediately: it was simply too isolated and too dangerous to defend.
On October 3, 2009, after years of constant smaller attacks, the Taliban finally decided to throw everything they had at Keating. The ensuing 14-hour battle—and eventual victory—cost 8 men their lives.
Red Platoon is the riveting first-hand account of the Battle of Keating, told by Romesha, who spearheaded both the defense of the outpost and the counter-attack that drove the Taliban back beyond the wire, and received the Medal of Honor for his actions.
National Medal of Honor Day – March 25th
The United States Congress has designated March 25th of each year as National Medal of Honor Day, a day dedicated to Medal of Honor recipients. (Public Law 101-564)
The date of March 25th was chosen to highlight this special day because it was on March 25, 1863, that the first Medals of Honor were presented to six members of Andrews' Raiders, all soldiers from Ohio. 
Medal of Honor Readings
On our site there are readings of Medal of Honor stories,  produced and recorded by Ken Rogge for Veterans Radio.
Click here to listen to these heroes stories.
Please Give Us Your Feedback
Below is an area where you can rate this program on a 5-star rating system. You can also leave more detail in a comment section below the "Related Posts" section.
Sharing this post with your friends through social media is a way of sending "kudos" to the Veterans Radio team and their guests.
All feedback is appreciated as you, the audience, help us determine the programs we present.
All Gave Some. Some Gave All. Always Remember